Rarely could you find one place that could provide its customers with the variety and diversity of frame mouldings as Artirama does.
The framing quality along with novel and innovative approach to the final product is an art in itself. Your art would finally be complimented with a frame that suits your taste, budget and decor.
Why settle for simple framing methods when you could transform your art to this: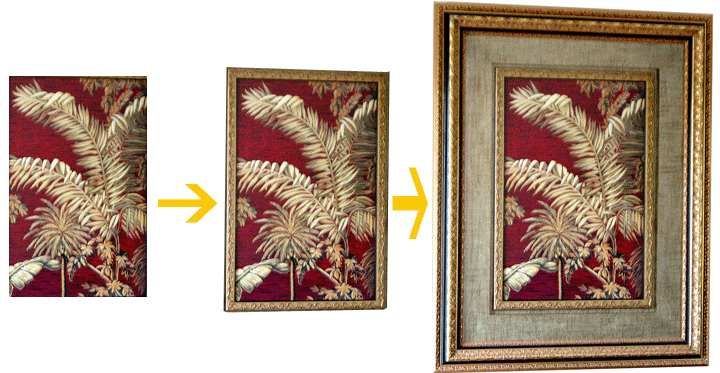 At Artirama, we transform your simple artwork into a magnificent expensive looking piece of art.